Table of Contents
WorldsPlayer
WorldsPlayer (project Gamma) is the latest and most recent version of Worlds.com. It takes advantage of both Java and C++ for loading and interacting with resources. It was launched in 1998 and is still online to this day.
Development
After the success of Worlds Chat Gold, Worlds, Inc was looking to improve its existing environment by including more 3D elements and avatars. This project would be code-named "Gamma", and was intended to be called "Worlds Chat Platinum". It differed from previous versions by opting to integrate Java into it's code-base and focus on Windows 9x support rather than Windows 3.x.
Shaper
Shaper is the name of the built-in editor and world-builder available within WorldsPlayer. It retailed for $391), including additional perks and a years worth of the subscription named "VIP".
In 1999, it was discovered that Shaper could be obtained for free from within the WorldsPlayer client by adding an option inside its configuration file, making user-built worlds a commonality and forcing developers to include methods for accessing these worlds. Prior to this, worlds built by those who purchased Shaper would be uploaded to the official servers as a downloadable world.
Granny
Current public releases of the WorldsPlayer client run using a combination of the RenderWare engine and Accomplish engine. Worlds, Inc was looking into improving and updating the design of Worlds.com in 2007 to reach a newer market. Granny was an existing engine that supported higher quality models and different character rigging designs to increase the quality of a virtual world, and demos of WorldsPlayer built with Granny were made and shared for review inside the company.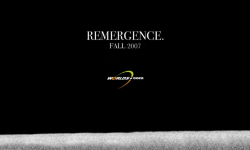 During these developments, Worlds, Inc would update their site in anticipation for the release, opting to show a flash-driven promotional animation that read the text "It's a whole new Worlds" followed by "Remergence". Worlds, Inc would additionally partner with Pearson plc during the development2).
worldscom/worldsplayer.txt · Last modified: 2023/05/22 18:25 by wirlaburla
---